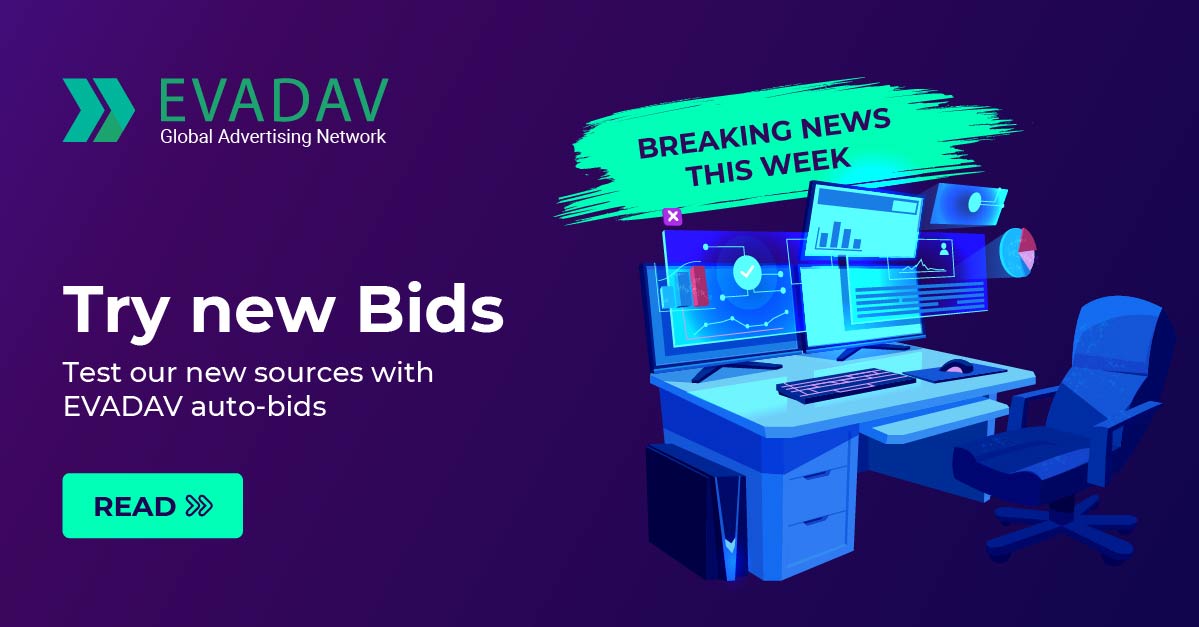 Hello!
For advertisers: the ability to customize the
Recommended and Maximum
bid in 1-click has been added.
This will help you create campaigns faster and more efficiently for both one and several geos at once.
How does it work?

✔Select the geo you are interested in and set the maximum bid in 1 click!

✔Also, you can select several countries at once and set recommended rates for the entire list!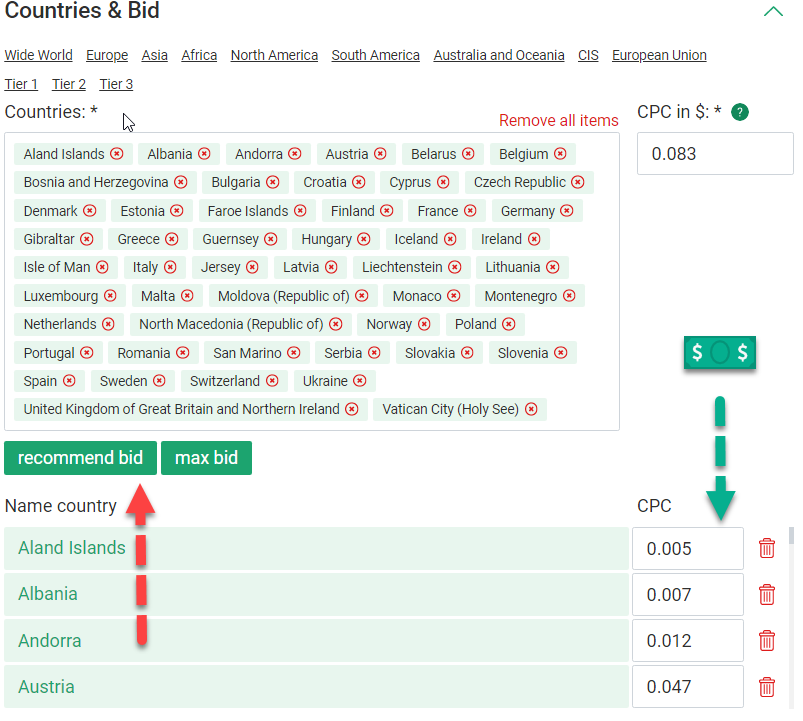 ✔Show your ad to a wide audience, use campaigns
INPAGE + PUSH, NATIVE + INPAGE
;
And we have prepared a new
list of
sources
for a better profit
Traffic type: Native
Platform: MOBILE
US - #a110775, #a112324
IN - #a110775, #a110776, #a112314, #a112324, #a112766, #a113151, #a115037, #a116413, #a116738, #a116740
MY - #a112324
Platform: DESKTOP

AU - #a112744, #a114652
PH - #s956_14866043
Run traffic
Test and earn with EVADAV