Well, thanks for checking out my thread. I started this thread to plug my site...
https://Nataliek.xxx
I´m also going to wish you a merry Christmas & update this thread occasionally with free porn pics, my latest updates & give notifications of my latest reviews & special discounts!
Oh, that reminds me, this Christmas, 30% discount on all normal passes, 1 month, 3 month & 1 yearly! It´s a great time to sign up to my cash program
https://NatalieK.xxx/affiliates
& do check out my free porn lover & affiliate blog
https://NatalieKash.com
Once signed up, you can either check out my FHGs and updates logging into the affiliate program or just check out NatalieKash.com, any images & niche scenes your traffic will convert to, just pick up the FHG or preview url to link to & use either banners, images, gifs or text to convert your traffic to a sale at my usual ratio of 1:200!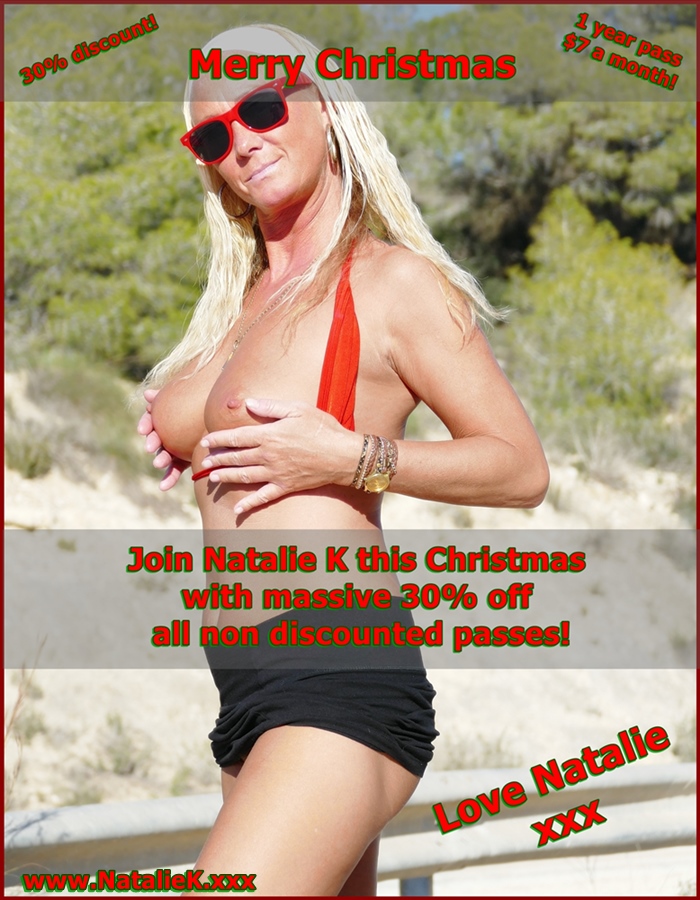 Through our journey together, you´ll see I film many niche, I enjoy sucking on cock, fucking strangers, playing on my own, especially with toys & stuffing panties, I love lingerie or playing naked, nude outdoors, public flashing & pissing. Oh i´ve lots of pee vids! I´ve gloryhole, gangbang & reality parties, not so much recently, I used to run my own parties, but lately, well, you´ll enjoy seeing new content film every week & I enjoy playing up to the special season...
You can check out my halloween, Valentine or Christmas vids, i´ve a huge collection of exclusive film scenes!
Here´s to a horny Christmas! kisses, Natalie K xxx